What a great week for energy and technology – everything from ice cream to ludicrous mode!
I was road tripping this past week from Portland to Arizona and back, but I believe that in the middle of great coffee and finding yourself under bridges you should make time to take it all in. And there was a TON of amazing happening in the fields of energy and technology. How can I NOT share my favs with you?! If you're into energy and tech, maybe you'll be fascinated too!
Either way, here are the top 5 things that I found mind blowing:
1. Vermont, you've done it AGAIN!
I'm in serious love with all the progressive movement this state continues to generate. This past week, Burlington Electric Department announced that they're providing residents energy using 100% green power! The utility company is utilizing innovative mixes from multiple resources to deliver green power to over 40,000 residents. Their renewable portfolio includes biomass, wind, solar, hydropower and natural gas. And, because Vermont continues to raise the bar and surprise the nation with it's efforts, in February, they began installation of a 500-kilowatt rooftop solar panel on the Burlington International Airport parking garage. So, yay, Vermont.. I can't even wait to see what you come up with next!
2. What could be better than Ben & Jerry's on a summer afternoon?
Try Chocolate Chip Cookie Dough, delivered by a Tesla.. and sharing a commitment to change the world! Yessss!
Yup, in the spirit of sustainable marketing efforts, Ben & Jerry's has teamed up with THE electric car company to spread awareness and inspire the world to get involved in the global climate change movement. To prove how they're walking their talk, the Vermont-based company converted a Tesla into a 100% electric ice cream delivery vehicle. So be on the lookout for the branded 'Save Our Swirled' car!
3. Data centers. Green, baby, green!
In all honesty, the Internet of Everything (IoE) is only gaining momentum. We all have connected apps, phones, cars, and wearables – at work and home. All that data demands storage and compute, which demands data centers, which demand energy, which demands efficiency to ensure that we all stay connected. So, as more data centers are coming online, companies are exploring ways to increase efficiency by using renewable energy sources and high-efficiency hardware. Case in point, Facebook's latest data center in Texas will be 100% powered by renewable energy by way of 200 MW of new wind power. And, per the Greenpeace screen cap, they're not alone. Pretty cool!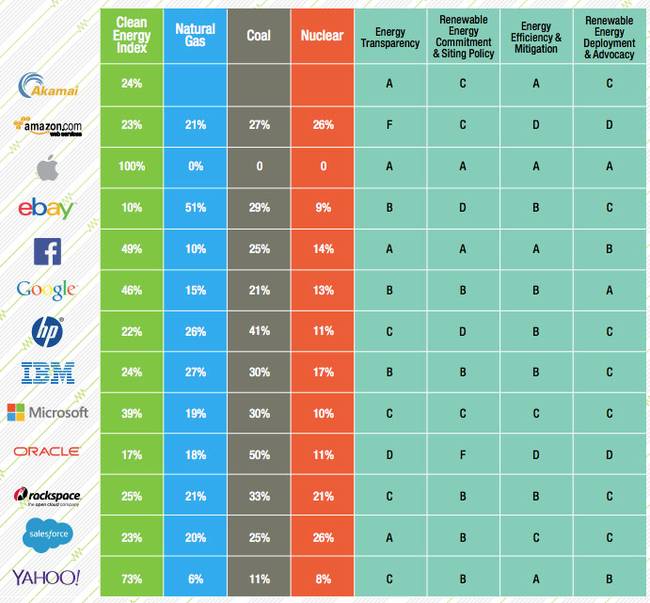 4. A Solar plane made history!
Last week, a carbon-fiber plane flew 120 hours from Japan to Hawaii and broke the record for the world's longest nonstop solo flight! The previous record was 76 hours. And, that's even the best part. The best part is that it was a solar plane! The Solar Impulse 2 flew the entire distance without fuel. The plane was equipped with 17,000 solar cells on its wings that powered the propellers during the daylight hours and charged batteries for use at night. The solar plane's world flight plan has been suspended temporarily to complete battery repairs. Either way, yay for solar.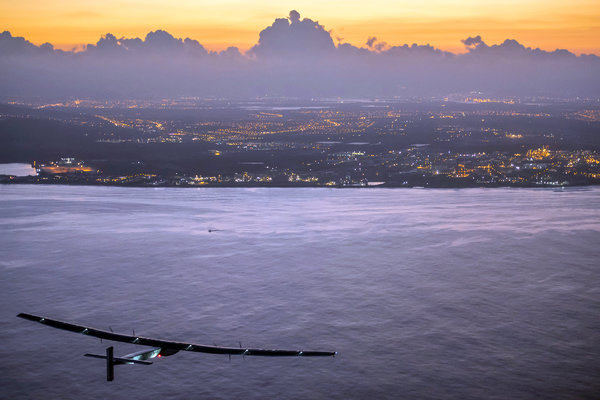 5. How do you go from Insane to Ludicrous in .4 seconds?
By adding 200 amps. Yup, Tesla announced that it's dual-motor version of the Model S can go from zero to 60 in 2.8 seconds. If you're a car enthusiast, or an earth enthusiast, this is exciting news. The upgraded batteries in the new P85D will now runs 259bhp in the front motor, and 503bhp in the rear. And that's how you get Ludicrous. So, if you're looking for a sleek car, that's easy on the environment and made in America, AND runs the quarter-mile spring within a second of a Porsche 918 Spyder.. the Model S is the one. It'll be good to you, and the planet! Win-win.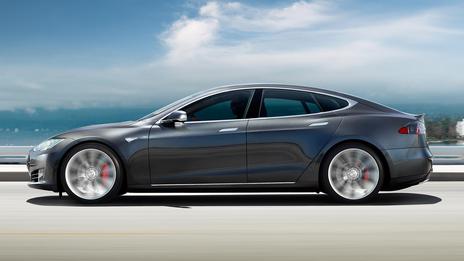 (Credit: Tesla Motors)
Wrapping up, when it comes to energy and tech, there are a billion exciting things happening, and more on the horizon. Cheers to making amazing stuff happen!