Our Leadership.
We're building a company from a team of people with the same vision and approach to friends, family, dreams and, most importantly, the way we conduct business. We believe it's all about connections. We form partnerships. We are transparent. We genuinely love what we do.
We're a former marketing professional teamed with an agency client, both from fast-paced industries. We understand the value of being a true partner and use our combined 30+ years of strategic marketing and experience to provide you with effective solutions that you can afford.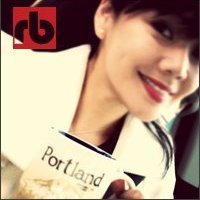 Shannon is an enrolled member of the Yurok Tribe. She brings over 16 years of marketing, project management, and accounting experience in energy-efficiency to Redbridge, Inc. As President and CEO, Shannon leads, supports and implements service offerings, business strategy, financial leadership and business development.
Shannon has over 6.5 years as a lead or contributing designer for energy-efficiency programs, including 6 ENERGY STAR award winning programs. She acted as the main web strategist for content management solutions and coded sites that ranged in size and complexity.
In addition to design, Shannon has over 10 years of project management and accounting. She has experience in process analysis and development and has twice contributed to systems development for companies experiencing culture change due to growth and industry expansion.
Shannon has a passion for technology, sustainable marketing, cloud computing and energy-efficiency. Her pursuits outside of work include family, travel, music and the pursuit of happiness.
Experienced in the following industries:
Energy-efficiency
Sustainable marketing
Gas and electric utilities
Large commercial energy programs
Residential Energy- efficiency programs
Commercial Retail Energy-efficiency programs
Residential Energy-efficient Lighting Programs
New Home Construction Programs
Theresa brings over 12 years of account management and coordination experience to Redbridge, Inc., where she'll oversee client partnerships and reporting.  Theresa's years of experience as a client for ad agencies and marketing allow her to focus completely on the needs of the client from their perspective.
On the family front, Theresa spends time with her four daughters, playing soccer, cooking, volunteer work and community development. She has a passion for photography and anything adventurous.  She's dedicated and truly values people and relationships.
Redbridge Inc. is about making connections to help others achieve their success, Theresa  believes in edifying the client.  But don't take our word for it, email her and ask.
As acting Vice-President and Account Executive, Theresa will manage all client relationships and business negotiations.  You're going to love her.
Theresa brings experience in the following industries:
Wholesale Fuel
Event Coordination
Accounting
Communication
Property Management
Tribal Enterprises and Leadership